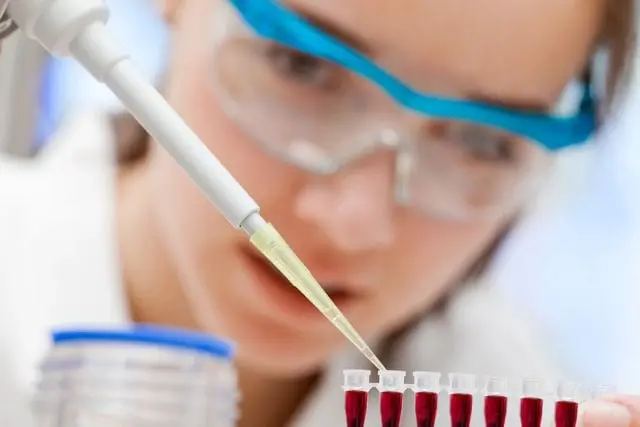 American Metabolic Laboratories Inc. advocates and promotes prevention through cutting-edge biochemical testing methods followed by individualized therapies that may include non-toxic, metabolic lifestyle changes.
Our ultimate objective is to reduce the risk of developing cancer and other degenerative disorders, and to minimize the unnecessary loss of lives and financial burden these diseases place on families in the United States and around the world.
Excellence in Clinical Pathology Since 1995
American Metobolic Laboritories was co-founded in 1995 by the late, world renowned, Dr E.K. Schandl. He had been performing his established Cancer Profile©, also known as CA Profile©since the early 1980s. Some years later he saw the need to design a more comprehensive work up that would include his Cancer Profile© and other metabolic disorders, so the Longevity Profile ®© was designed.
The Cancer Profile© and Longevity Profile ®© have been endorsed by distinguished figures like world-renowned, founder of the non-traditional, alternative and complementary medicine, Dr. Garry F. Gordon, M.D. of Gordon Research Institute, School of Advanced Nutritional and Medical Research.
Dr. Schandl presented his work to the American Association of Physician Specialists, the American Association of Bioanalysts, the American Society of Clinical Pathology, the American Association for Clinical Chemistry, the American Academy of Anti-Aging Medicine, and others. He also published numerous papers in several peer-reviewed journals. In addition, CBS and other news sources, local and national, have broadcasted the powerful aspects of his profiles.
Our excellent, national and international reputation is carved out of an unsurpassed commitment, which transcends quality control, safety and compliance.
We care about you and your needs
From the moment you call our facility, our friendly and knowledgeable staff will answer your questions and explain the testing and ordering procedure without rushing you. We want you to be sure and confident of your health care decisions. Our objective is to inform you of the different tests we offer for disease prevention and treatment monitoring, so that you can make an educated decision.
Healthcare providers may call in or setup an account on-line to receive a doctor's package with literature and test kits.
We strive to provide uncompromised quality in all our services
On-time, error-free testing and results. When we receive your specimen, our laboratory personnel handles and processes it immediately, and your sample/s are tested with the most reliable accuracy and precision. American Metabolic Laboratories have been accredited by COLA and CLIA, and licensed by the state of Florida for many years. We are the proud recipient of "the Laboratory Excellence Award" from COLA.
Your results are handled with the strictest confidentiality. Your information is fully protected and never released to anyone but YOU and/or the doctor ordering the tests, unless written authorization is provided.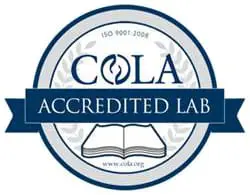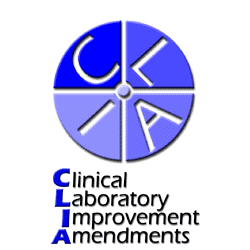 Integrity, commitment and dedication to our doctors and patients are the qualities that set us apart from others
We welcome Dr. Claudia Marcelo, D.O.
Dr. Marcelo is our new ordering physician and will be available to review results with patients over the phone for an additional charge. Please inquire about this optional service with our staff.
Dr. Marcelo has been utilizing the Cancer Profile© to help diagnose and track her patients progress for many years. She personally met with Dr. Schandl a number of times for a better interpretation and application of this unique test in her practice.
In her own practice she specializes in Functional and Regenerative Medicine. She is Board Certified in Geriatric Medicine; Cellular Therapy Thought Leader and Hyperbaric Oxygen Therapy.
The late Dr. Emil K Schandl, (1937 - 2018), Ph.D., M.S., M.D.(M.A), FACB, CC(NRCC), SC(ASCP), LNC, Oncobiologist, Clinical and Nutritional Biochemist, Clinical Laboratory Director.
Dr. Schandl designed the Cancer Profile© and Longevity Profile®© in the 1980s and co-founded American Metabolic Laboratories in the 1990s to facilitate the early detection and prevention of diseases such as cancer, heart disease, diabetes, sex hormone imbalance, osteoporosis, and other metabolic disorders with minimal invasiveness and no radiation exposure . His panels of tests have also been used by doctors and patients for many decades for treatment monitoring and early detection of disease recurrence.
Since then these tests have been used and relied upon by tens of thousands of patients and doctors. It is our duty and moral obligation to carry on his legacy by continuing to make these tests available to all of you. We are humbled and honored to fulfill this mission and his wish.